Club Champion University: The Master Club Fitter Education Program
Club Champion University: The Master Club Fitter Education Program
Club Champion University: The Master Club Fitter Education Program
How our Master Fitters remain the best of the best across the entire golf industry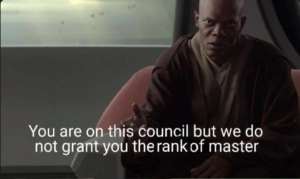 A Master's Degree doesn't just fall into anyone's lap. It takes grueling study and masterful practical sessions to be able to call yourself the Master of anything.
That said, you don't have to go back to college for this Master's degree and you won't even have to plead a case to Jedi Master Mace Windu.
All you have to do to get this club fitting Master's Degree is to take a seat in Club Champion University (CCU).
The Curriculum
The road to becoming a Master Fitter begins at the Club Champion Headquarters in Willowbrook, IL. Once there, fitters and their fellow classmates begin a four-week training program constructed to make Master Fitters out of every single new hire, regardless of background.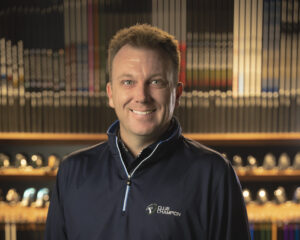 "There's no hands-on training experience like it in the golf industry," CCU Professor and Master Fitter Brad Syslo said. "We've built a program from the ground up and put together some of the best fitting knowledge in golf into a single program."
With Syslo and our Founder/Dean of CCU, Nick Sherburne, at the helm, trainees learn the ins and outs of a Club Champion club fitting from over 50 combined years of club fitting experience. The two teach lessons, assign homework and allow the trainees to perform practicals and hands-on fittings in the Chicagoland stores.
"It's one of, if not the most, intense fitting courses you can find," said Sherburne. "We've teamed up with other minds to ensure that every fitter that comes through CCU earns the rank of Master."
THE CONTENT
CCU has a textbook with over 200 pages of instructions and hypothetical examples of different fits. This textbook is paired with over 250 hours of online task portals that are tracked throughout the training process.
The bookwork provides a great foundation before each trainee is put to the test with practical sessions. Dispersed amongst multiple Chicagoland locations, each master-in-training gets hands-on experience with real golfers, conducting actual fittings with trainers observing in the bay. Trainees are also taught how to build and adjust clubs so they understand a customer's golf club from the component stage all the way to the customer's bag and beyond.
"Sometimes, you just have to run before you can walk," Sherburne said. "The trainees are being supervised by Master Fitters during their first couple of rounds but after that, they're expected to have grown from their training."
Many of the fitters hired at Club Champion already have prior golf industry experience, but it isn't required to become a Master Fitter. A familiarity with the golf industry is always preferred but passionate golfers with no previous experience can sometimes turn into the most effective fitters since they have a hunger for the process.
Included in the course is in-person presentations provided by OEM partners like TaylorMade, Mizuno, Edel, Bettinardi, and many more to ensure that every fitter knows the ins and outs of the current technology. Graduating from CCU is only step one!
THE GRADUATION AND EPILOGUE
After the four weeks are up and the fitter has completed their training and earned certifications from the OEM partners, it is time for them to officially graduate from Club Champion University as Master Fitters. The new class of Master Fitters are then sent to one of the many locations nationwide to help lower the scores of golfers everywhere.
But, unlike the usual graduation ceremony where you may have received a copy of Oh, the Places You'll Go by Dr. Seuss and you're sent off to live life, this Master's Program has an Epilogue.
To ensure Club Champion fitters are consistently the most highly trained in the industry, they receive bi-weekly training so the process remains the same from coast-to-coast. The online portal they gain access to during training stays open so they can take recurrency exams and have all the up-to-date information on new products. This level of training is unmatched by any other golf club fitter you'll find.
"As a PGA professional who has taught thousands of lessons and conducted hundreds of fits, it is impossible to reach your fitting potential without proper knowledge of the art," Mike K. of our Owings Mills store said. "It was not until I started fitting for Club Champion that I realized the power of what we do here as fitters, CCU is game changing!"
Club fitting in general is game changing, but the steps Club Champion takes to make sure our Master Fitters match our process truly separates us from the rest of the pack.
To learn more or to book a fitting with one of our Master Fitters, head to clubchampiongolf.com.