Golf Health at Club Champion
Golf Health at Club Champion
Golf Health at Club Champion
How Club Champion can offer you a healthier lifestyle on top of a better fitting set and lower scores on the course
There's a lot more to the game of golf than equipment.
While our primary goal is to find the best possible clubs for your unique swing, we also want to ensure that your muscles and joints maintain their health so that you can enjoy the game of golf for as long as possible.
An easy jumping off point for this blog about your golf health is to flash back to our post about how to prepare for your fitting.
During one of our fittings, you're going to hit hundreds of balls in the bay. We always encourage you to stretch before the fitting to prevent any pain or injury afterward. We also keep nutritious snacks and water to help fuel you during your fitting. Whether you're hitting one ball or one hundred, a golf swing can wreak havoc on your body and you need to be prepared to safely perform at your best.
From an equipment standpoint, a set that works with your swing motion instead of against it can tremendously improve your score but also your health on the course. Say you currently play with an old set of irons that are too short but you make them work. That overcompensation requires you to bend down, forcing you into an awkward position to swing. This not only hinders your full range of motion but it invites injury.
From a body standpoint, stretching is one of the most important things you can do to maintain a healthy body and lifestyle, especially on the golf course. Generally, stretching is a great way to decrease soreness and pain in your muscles and joints, as well as improve posture and range of motion. It can even help relieve stress, which is a welcome side effect for most golfers.
It doesn't take much to translate what good posture and solid range of motion can do for your golf game. Elbow soreness, knee soreness, back soreness, etc. are all commonalities for golfers and without stretching, those commonalities can become repeatedly or permanently painful. Stretching can mitigate or eliminate those issues for better health and better results when you play.
A set of perfectly fitted clubs pairs well with a thorough stretching session, but there's a third element that can take your game to the next level. Therabody's revolutionary percussive therapy, Theragun, is sold at 40 Club Champion locations nationwide and all four versions of the Theragun – the PRO, Elite, Prime and Mini – are ready to help relieve nagging pains and stiffness after a tough round. With varying speeds and interchangeable heads, a Theragun session before, during and after your round will maximize your body's performance and recovery on and off the course.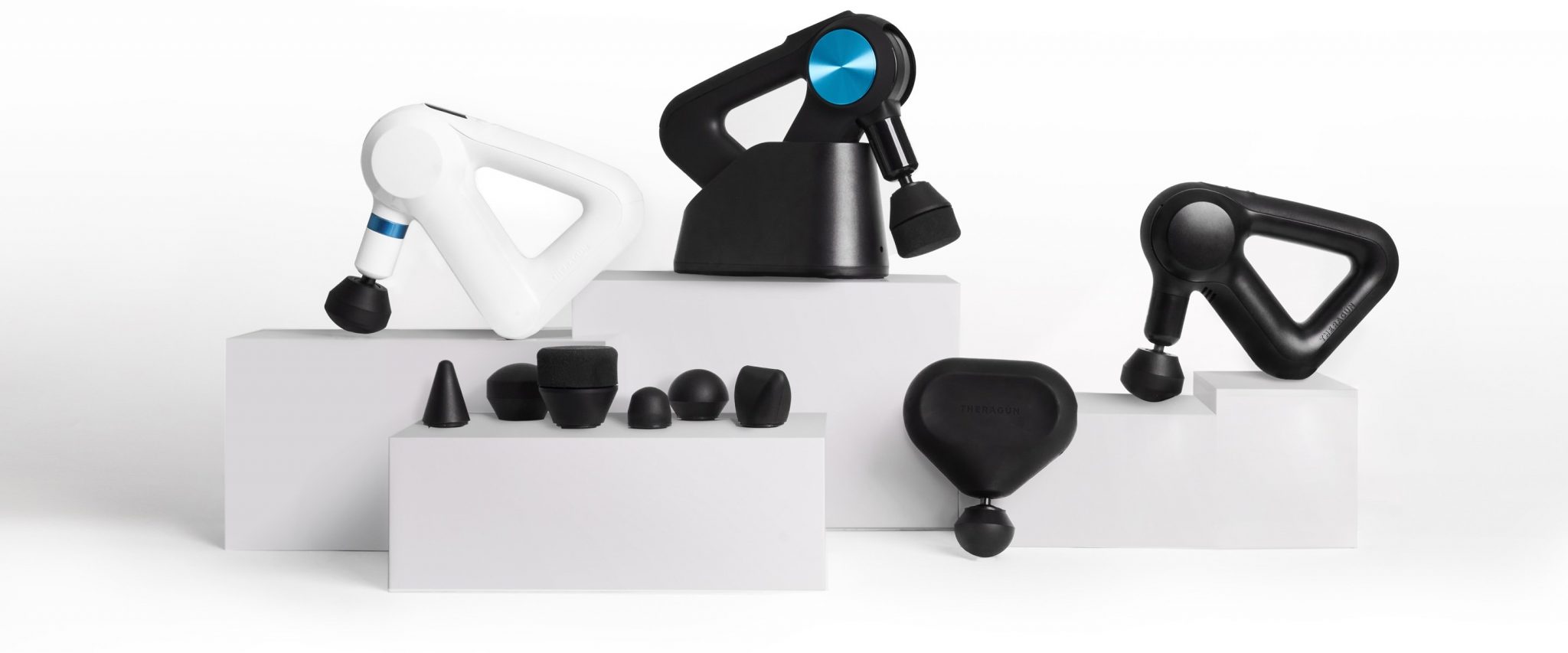 If you're looking to improve your golf game and your lifestyle, Club Champion's got all the bases covered.