Club Champion Opens Flagship in New York City
Club Champion Opens Flagship in New York City
Club Champion Opens Flagship in New York City
Brand new studio concept is now up and running in Manhattan, Brand new studio concept is now up and running in Manhattan
On the heels of international acquisitions and the opening of their 100th store, Club Champion is now celebrating the grand opening of their new NYC flagship studio! Located at 220 E 42nd Street in Manhattan, the new studio boasts a modernized aesthetic and expands upon the custom club fitting services the brand already offered to the New York market.
This 4,400-square-foot location will feature four hitting bays and five Master Fitters. The NYC studio is only a block away from Grand Central Terminal and is nestled in a landmark skyscraper: the News Building. Known as the real-life counterpart of Metropolis's Daily Planet from the 1978 Superman film, Club Champion took note of the history and the location when mapping out the site of its state-of-the-art flagship store.
"We've been planning this New York City flagship for a long time and it's incredibly gratifying to see it come to life," said Club Champion CEO, Adam Levy. "We're already laser-focused on upgrading the future of your golf game so it's time we applied the mindset to our own brand, and this studio concept is step one."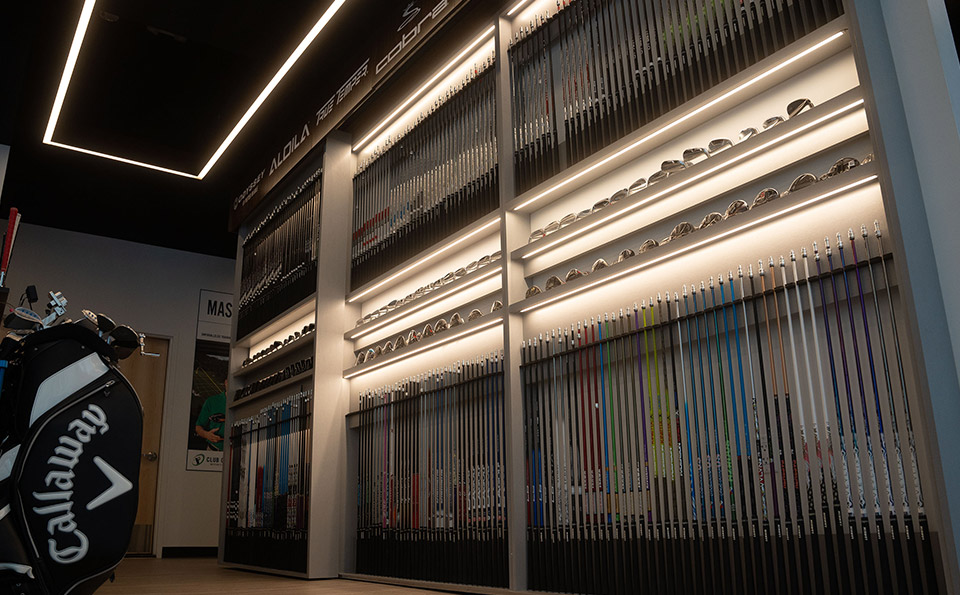 Club wall in Club Champion's new NYC Flagship location
Club Champion club fittings were previously available in two New York City locations, both shared spaces with another retailer. This new studio replaces service from those two locations but will maintain and expand the existing crew of Master Fitters from the area.
"We're excited to enhance our customers' experiences and meet the expectations of having a flagship location in a landmark building," said Levy. "Our brand has a very reliable look and feel no matter which of our 100+ markets you visit, but it was time to evolve that presentation for a new wave of stores and elevate the customer experience even further."
With updated graphics, logos, and printed materials, as well as a more customer-friendly common area, this location reflects the clubfitter's relentless effort to remain atop the golf club fitting industry. The NYC studio will also feature the company's famed club wall, which carries club components from over 60 brands and over 65,000 hittable club combinations for customers.
Pairing the ability to match any golfer's swing with a perfect set of clubs with the updated aesthetic of the open, naturally lit studio makes this location a perfect fit for New York golfers looking to add more comfort, enjoyment, and lower scores to their golf experience.
To get fit at this location, head to the Manhattan store page!