Why Club Champion Builds are Better
Why Club Champion Builds are Better
Why Club Champion Builds are Better
Club Champion specializes in more than just fitting your golf clubs — we're the best builders, too.,
It's no secret that custom fitting and custom building go hand-in-hand when considering golf clubs. At Club Champion, we pride ourselves on being the best full-service fitting and purchasing experience in the industry. Due to that promise, we not only employ Master Fitters to facilitate your in-store experience, but we entrust the production of your customized clubs to our Master Builders who precisely build each club to your exact requirements and specifications.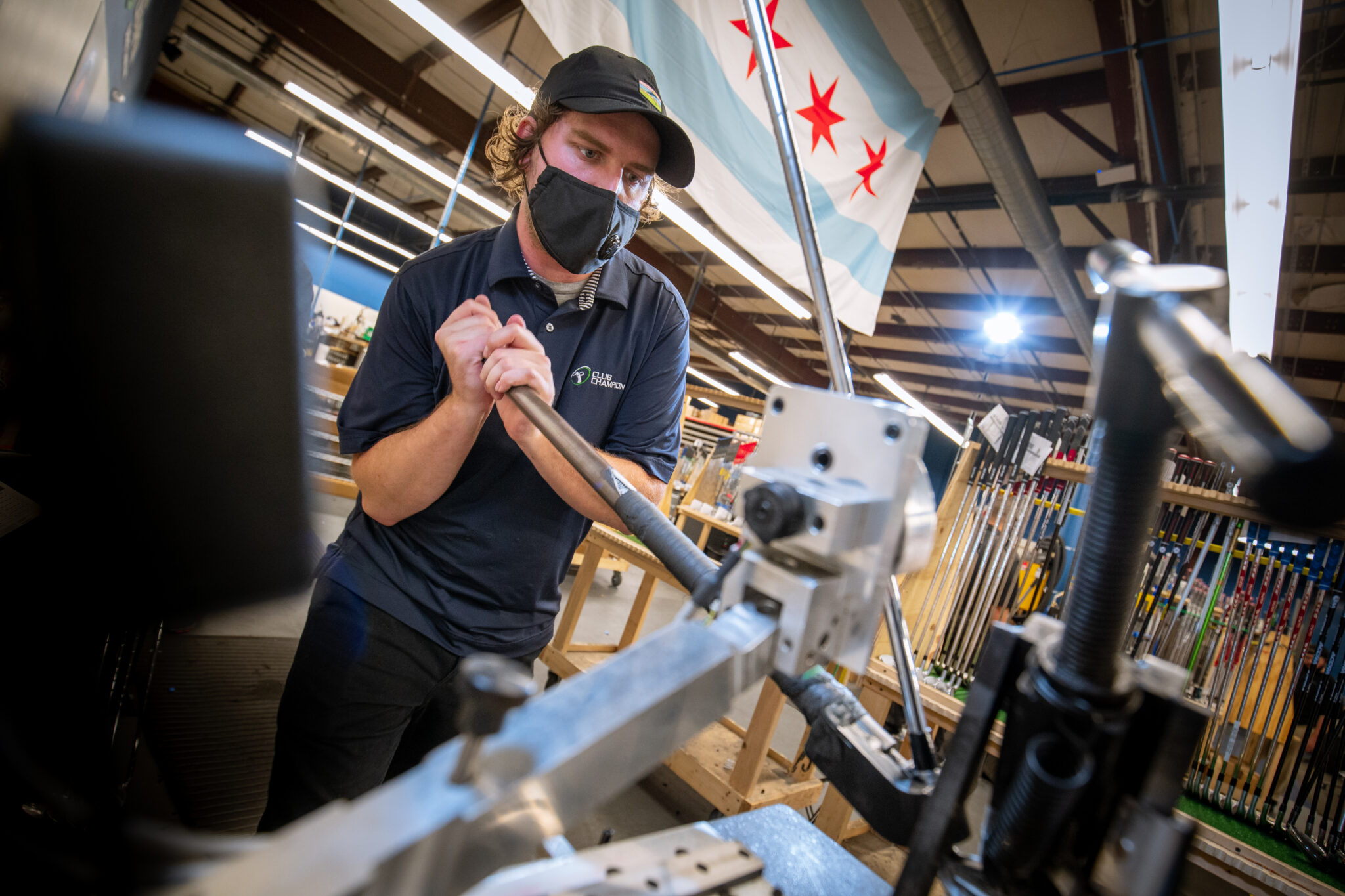 Why are Club Champion Builds Better? Here's a few reasons:
Calibration.

Loft and lie machines are a standard part of building custom clubs. However, not all machines measure the same. For example, you can take the same set of specs to Club Champion and to another fitter and the results will yield two different clubs – but only one will match the specs of the club you loved during your fitting. Here at Club Champion, all of our digital loft and lie machines are calibrated to match the machines used by our Master Builders in our build centers. No matter where you place the order, the resulting build will always match your initial specs. Club Champion calibrates our machines because no detail is too small to consider in a custom build.
Tolerances.

Most off-the-rack options are built in an assembly line where tolerances can vary. Stock builds or clubs built without the calibration listed above come with an expectation of fluctuation — 2-3 degrees of loft and lie, ½ inch or more in length, and what can be significant swingweight differences. Club Champion looks to eliminate those variances with hand-built clubs and technology in every shop.

"With a professionally built club like those we create, one person is doing the build from start to finish. We're following much tighter tolerances and can offer a much wider range of custom options," said Nick Sherburne, Club Champion founder. "The tolerances for mass-produced clubs are all over the place, which is why a professionally hand-built club is key."
Master Builders.

We saved it for last but it's the most important! Club Champion builders have an unrivaled hand-building process that includes hand-picking weight and assorted products,

PURE

ing the shafts, altering shaft length and swingweight to match the golfer's specs, and more. Given 65,000+ head and shaft combinations, intense training is required to understand the intricacies of each individual build and deliver to incredibly high standards each time. Our Master Builders do this every day during every build – that can't be beaten by hobby builders or robots in a warehouse.
Not every club is built the same but at Club Champion, every club is built with the same quality of care. Our Master Builders precisely customize your clubs to your exact requirements and specifications, outshining our competition and yielding proven results with your custom-fit clubs.
Find a Club Champion near you and book your custom fitting today!