Club Connections: The Key To An Agnostic Fitting
Club Connections: The Key To An Agnostic Fitting
Club Connections: The Key To An Agnostic Fitting
The "quick connects system" on every shaft and clubhead allows our fitters to test combinations in real-time., The "quick connects system" on every shaft and clubhead allows our fitters to test combinations in real-time.
For over a decade, Club Champion has provided golfers with a massive number of possible club combinations in a fitting. That number has steadily grown over the years and now sits at over 65,000 hittable options in each store!
But it's easier said than done — the secret's in the sauce and at Club Champion, the secret sauce is the quick connects system.
The quick connects is an adapter piece, not entirely different from the loft sleeve, that allows a fitter to pair any head and shaft from the demo matrix to create a custom club that can be tested in real-time. This piece allows Club Champion to uphold their cardinal tenet of brand agnosticism to fit golfers into a club or set of clubs that works, regardless of brand.
Say you needed an extremely stiff True Temper HZRDUS Smoke Green shaft paired with your Titleist TSi4 driver head so you keep high spin and responsiveness without sacrificing launch. The quick connects systems can join those together to create a level of synergy only comparable to the likes of peanut butter and jelly, Jordan and Pippen, or lemonade and iced tea.
When comparing the loft sleeve to the connection system, they're similar in the sense that they allow for quick adjustments; however, unlike the loft sleeve, the quick connects system allows the shaft and clubhead to be completely separated to swap something else in.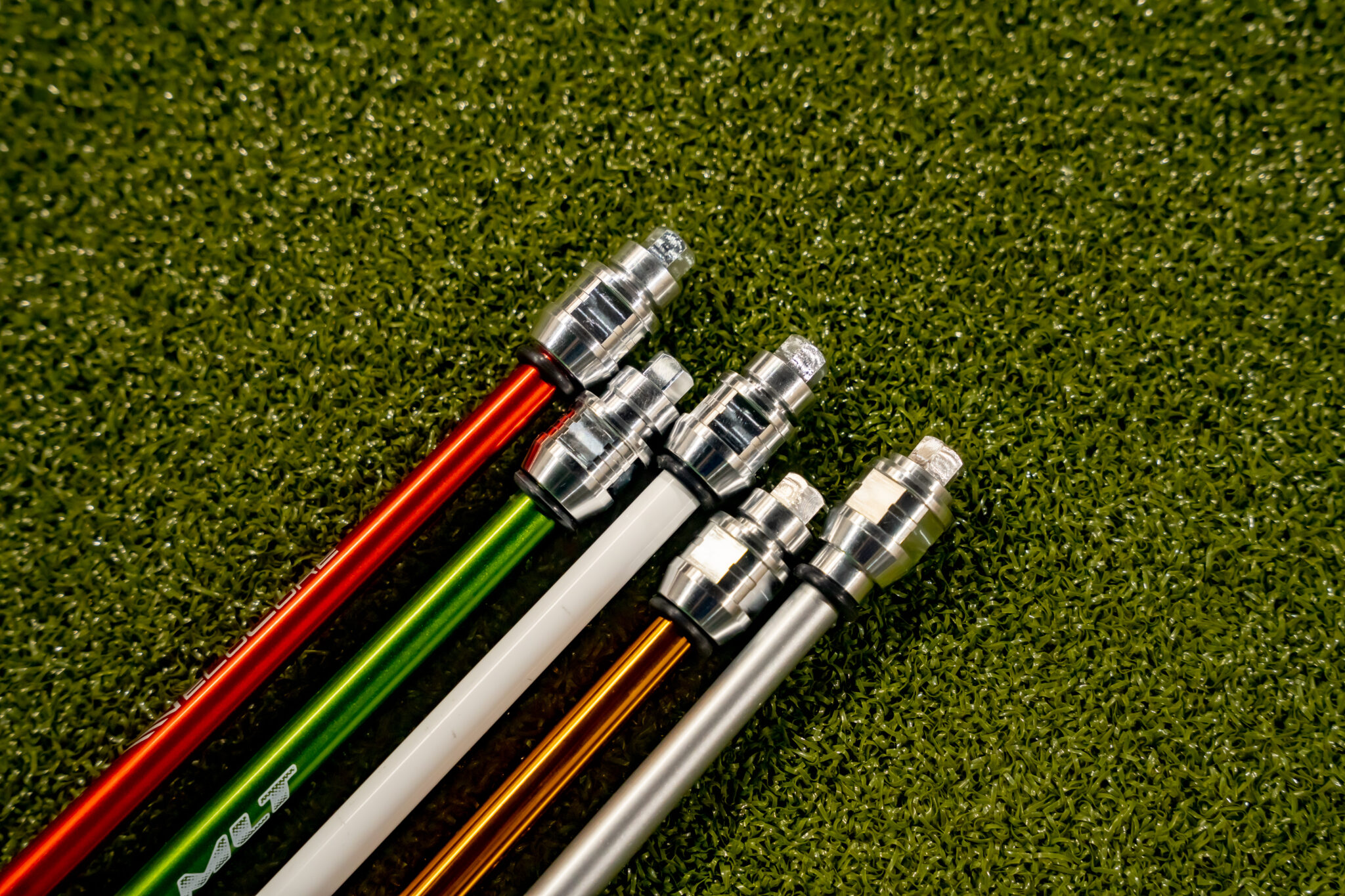 The most powerful characteristic of the quick connects system is its ability to give you access to literally every combination. Many golfers come to a fitting with a brand or model in mind because that's what they've experienced in the past. At Club Champion, nothing is off-limits because their Master Fitters aren't limited to just stock options or a few bags of pre-built clubs.
Okay, so what's the catch? Frankly, there isn't one but a common counterpoint to a quick adapter system like the one at Club Champion is that it adds weight to the clubs you're testing. While this is true, the weight is minimal and it is taken into consideration by the fitter during your session when deciding on final specs like swingweight. If we want to test every possible combo to find the best fit, we have to have a system sturdy enough to take the force of repeated golf swings to do it — the alternate option is to stick with pre-built clubs that can't be customized. As hundreds of thousands of fitted golfers can attest, the positives completely outweigh the negatives. Pun intended.
All in all, there are many factors that make Club Champion fittings the best in the industry. But the 50K+ combinations in every store are an incredible asset to any golfer looking for their best possible equipment and it's all made possible by the quick connects adapter system.
Take a closer look at the club connection system during a fitting! Book here.